Pastor Mike Stow and his wife Kathy have been on the campus of Sangralea Valley where Valley Fellowship Church is locate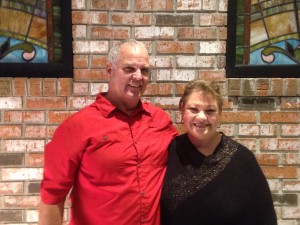 d since 1983. He has served on the board and as chairman of Sangralea Valley for several years during that time. Pastor Mike has two biological children, Corey and Tiffany. He also has several other young men he calls his own from his 30 some odd years of service as a foster parent to teenage boys, including Marcus, his psuedo-adopted son.
Pastor Mike's vision for VFC is simple, yet incredibly important. He desires that VFC should grow, not because he is numbers driven, but because God is using him, his family, and the church to grow the Kingdom of Heaven! Pastor is a direct bringer of the Word of God. By all accounts he is a very dynamic and truthful preacher and teacher who holds nothing back.
Pastor Mike has a special heart for orphans and children and leads the church in support of a number of missions ministries. He serves on the board of directors for Encounter Youth Ministries, as well. Although he wasn't classically trained in ministry, he has been strenuously trained in real life ministry for decades. Through God's guidance, Pastor Mike has led Valley Fellowship Church through many transformations.
Humbled by God's work here at Valley Fellowship Church, Pastor Mike takes joy in the fact that God has entrusted him with the leadership of a campus at work for Christ. He is currently seeking and following God in leading the church in a building campaign further increasing the church's capacity to reach the lost and minister to the surrounding communities. He also serves as the chairman of Sangralea Valley and thus assumes a great deal of the maintenance for Valley Fellowship Church as well as the camp.
We are blessed to have a pastor who is seeking first the Kingdom of Heaven and letting Christ guide him in his leadership and we appreciate your prayers for Pastor Mike!